Heroes System

All the heroes will be waiting at here to be dispatched.

Slide the screen up and down to select, when there are hero that meet the recruitment requirements will be automatically remind you.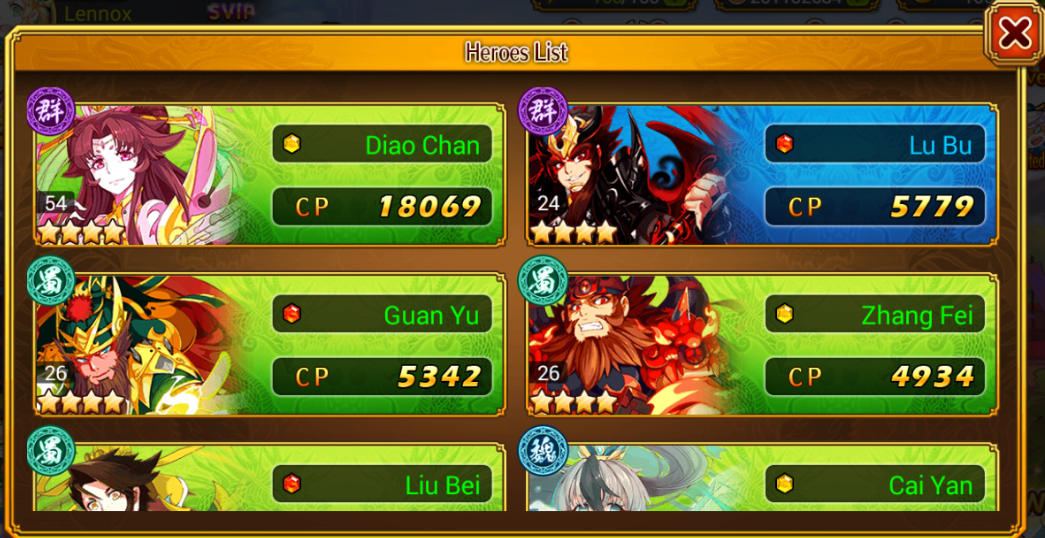 The card information of the Hero is displayed on the left side. 
You can swipe the character left or right to switch to another hero.
While on the right side upper part is the Hero's current rank, level, star level and the CP. 
Middle part is the image of the hero in battlefield, equipped with weapons and treasures, 
click on the figure to go through all the skills released. Lower part displayed is the Enhance interface, 
where you can carry-out all kinds of power enhancement.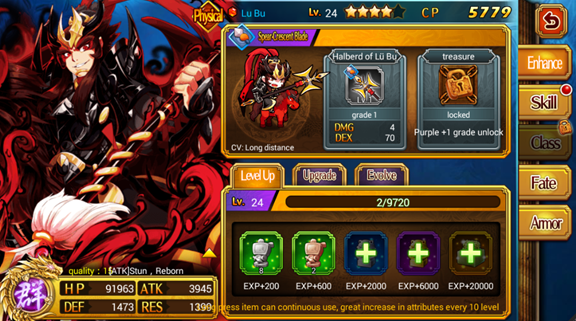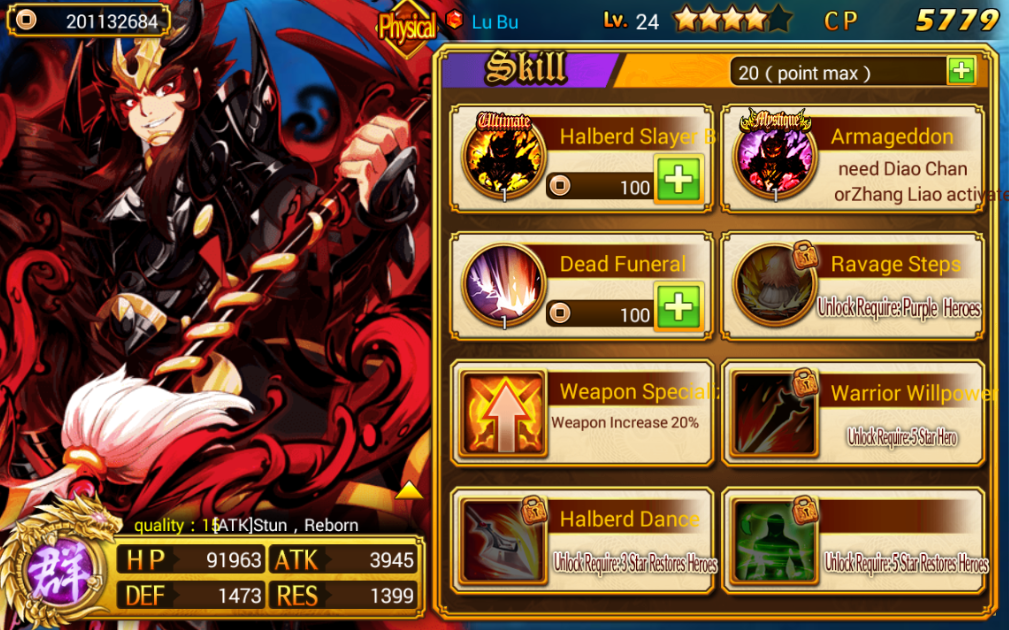 When you click on skill button will be another interface where we can clearly observe the skills and talent information of the hero. If the skills and talent have not met the requirements, it will be at Lock condition and automatically unlock when met. At the same time you also can upgrade the hero's skills here too.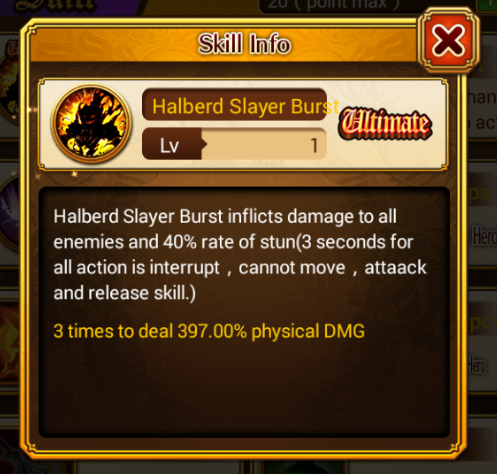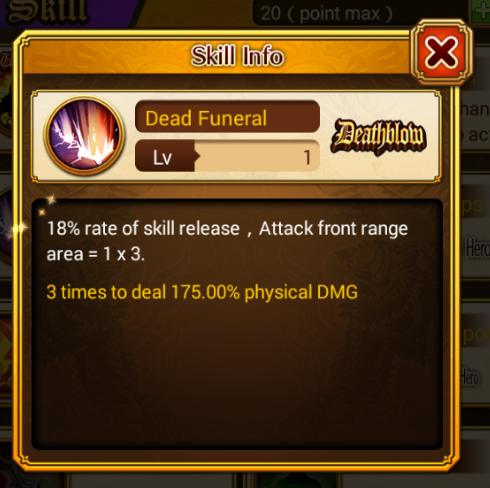 Click on the skills or talent icon, we can see the information of this current skills or talent. While Ougi would require the presence of relevant Heroes, for eg: Lu Bu's ougi require Diao Chan, Xiao Qiao's Ougi require Da Qiao, and etc.

If you can't wait to fill up the skills points, you can choose to click on the "+" beside your current remaining points to purchase.