《Development》
Development


These cute icons are using their watery eyes looking at you, you can hardly bear not to click open and look at them, don't you?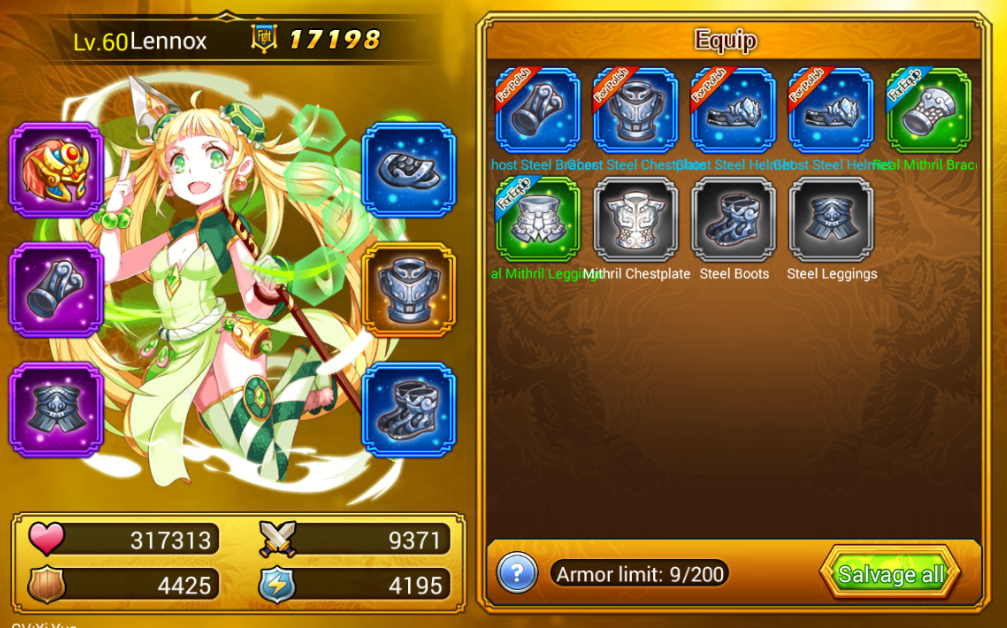 In the role's equipment interface, we can learn the current level and combat power(CP) of your character; the equipment's condition and specific attributes on the left side, while on the right side are the equipment stock and to salvage them. There are also other function buttons.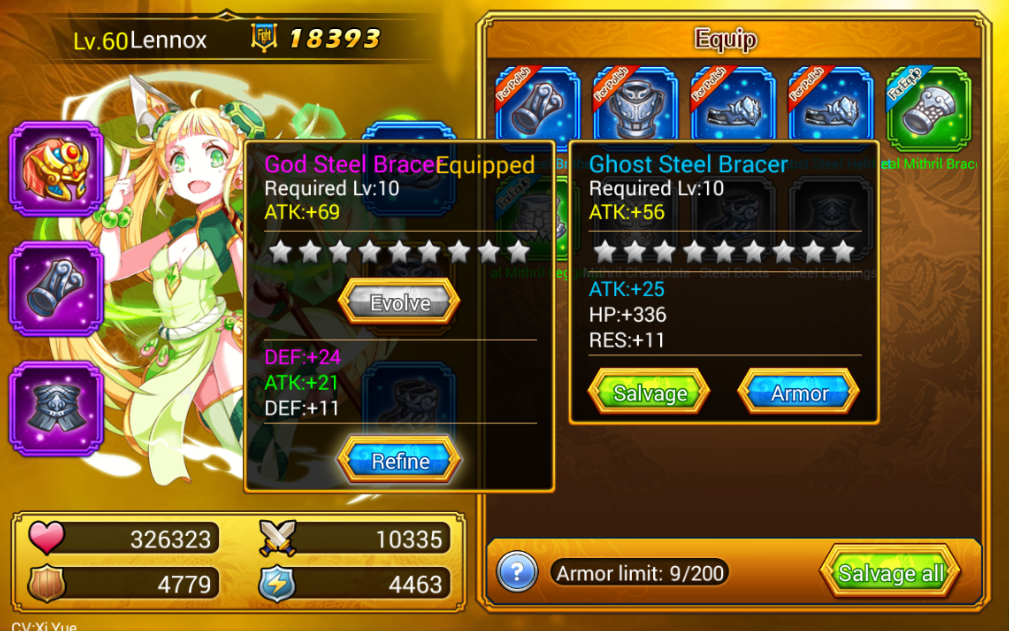 Click on the equipment will display the current information of equipment, take note if the complete full set is gathered, there will be extra attributes, and hence when you are choosing equipment, try prioritizing set equipment. Secondly, we will see 3 buttons, namely reset, salvage and to equip. Let's take a look at each function. Equip is to choose one stock equipment to replace the existing parts that is equipped.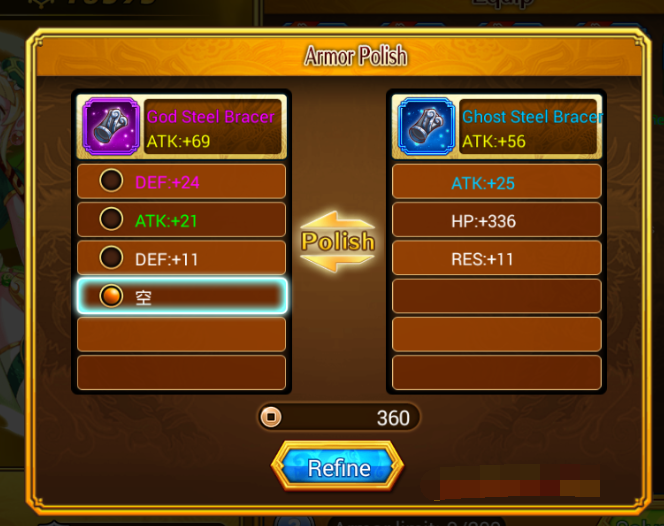 Reset is a function that can enhance the equipment. An original equipment has only 3 additional attributes, it can be increased by another 3 through resetting it, with condition that you have the same parts of that equipment in the warehouse, so that you can use the attribute of the redundant equipment with the least coins and transfer to the current equipment randomly.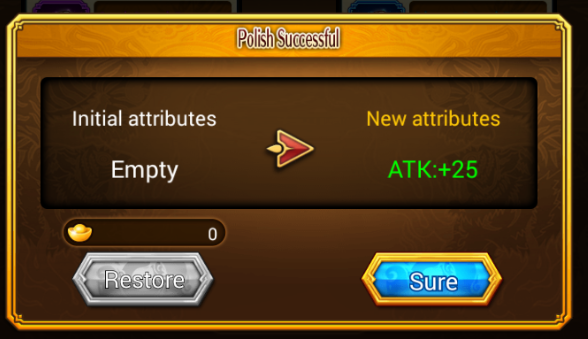 If you are satisfied with the new attributes you have reset, just click confirm, or you can use ingots not to save the reset results.

Another function is Transfer; you will just have to spend some coins to transfer all the attributes of another equipment to the current equipment.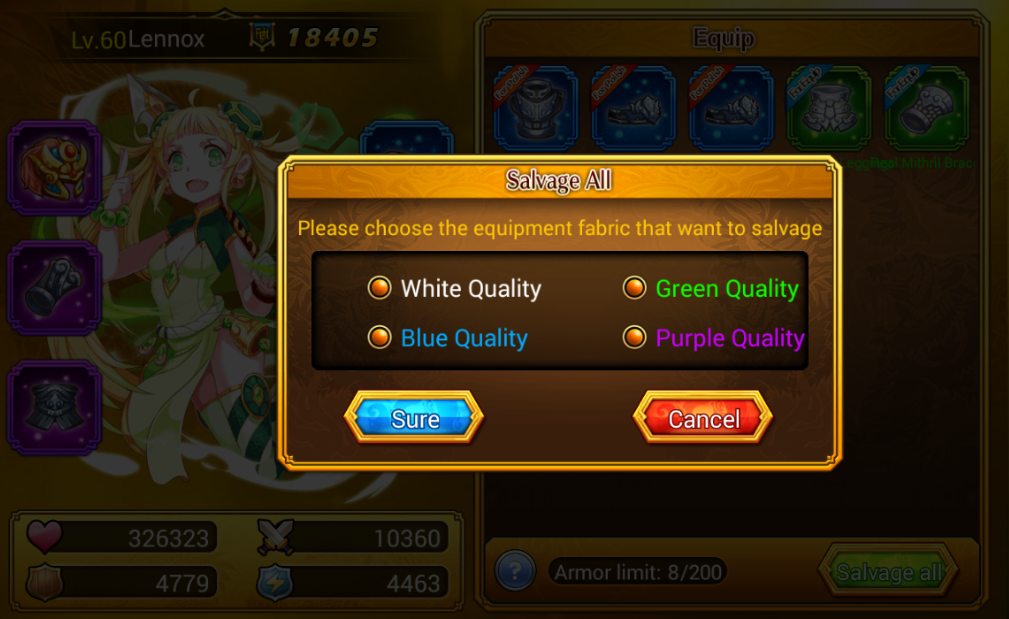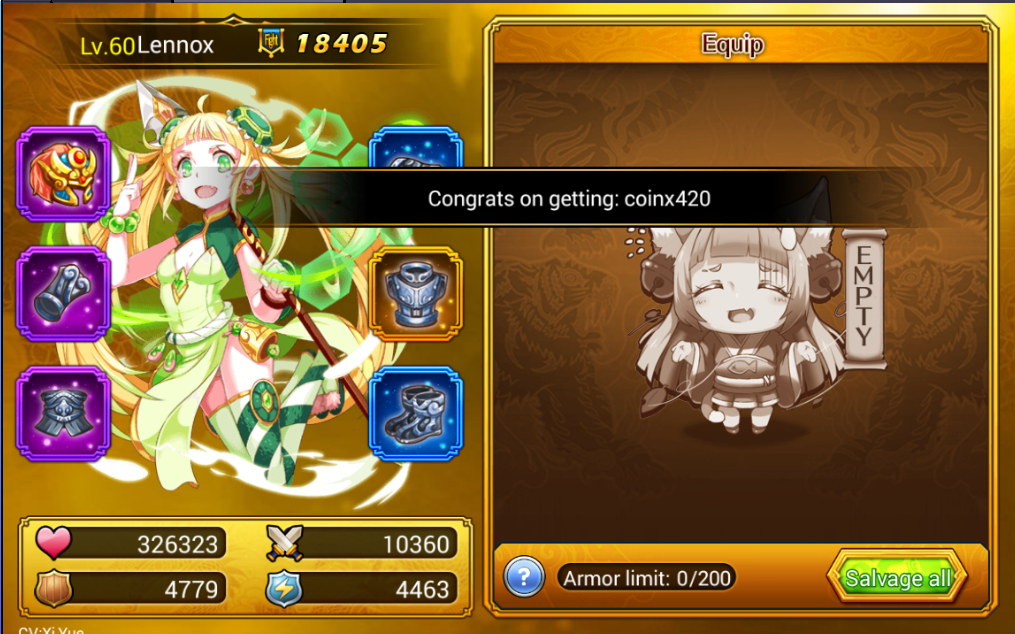 Last function is salvage. Both single salvage and salvage all will gain alloy. While salvage all function added the option to choose the which quality to salvage so to retain the higher grade.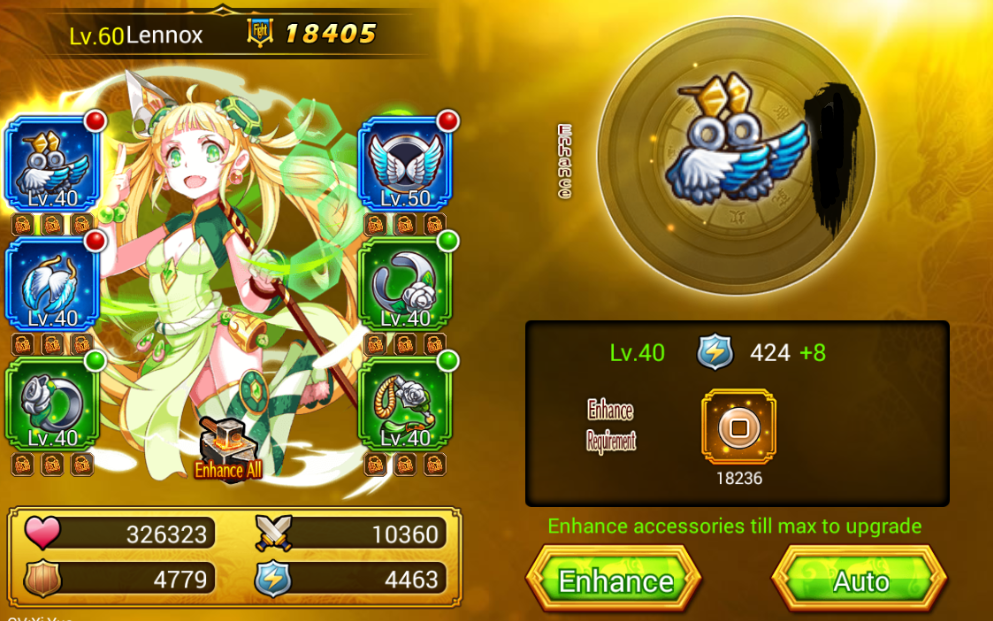 Accessory interface can upgrade and advance all six accessories of the hero which increase greatly the hero's combat power.

Firstly, you will need to enhance all the accessories to the maximum, and this consume small amount of coins. When the levels are enhanced till max, then you can upgrade it. The requirement of upgrading is to reach a certain level of the role and collect all the material required to upgrade.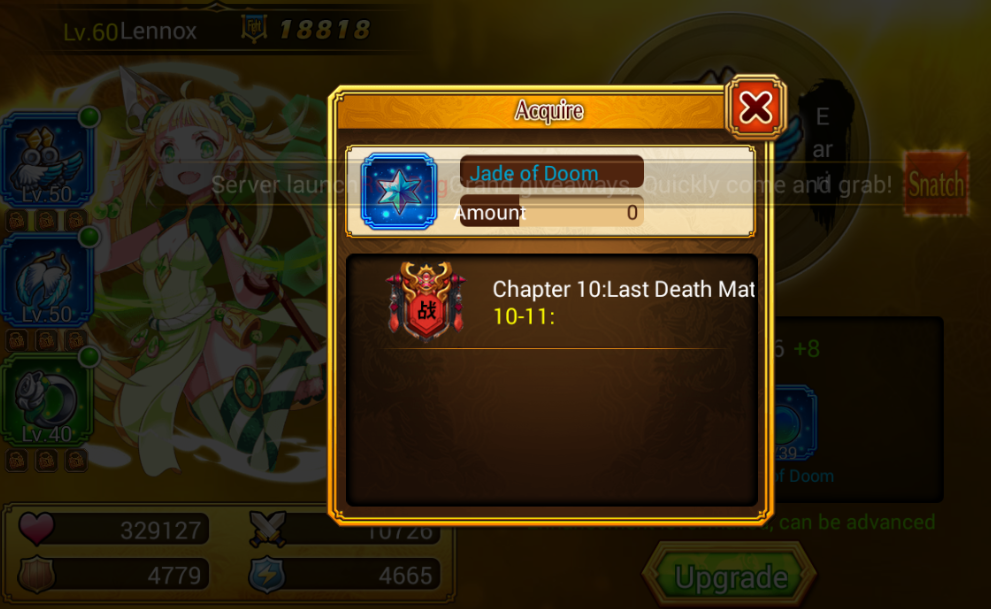 Materials can be clicked to see where to get it, and shops might also be refreshed to purchase.