It is saying, No fight No friend, Arena is the place to know friend with martial art, click "Arena", and then you can enter the corresponding page.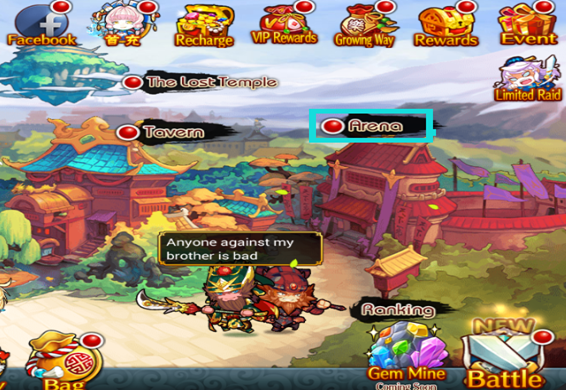 9pm daily, Arena will deliver rewards via mail according to ranking; ranking can be found through screens above. Click and change a batch of enemy, until you get someone you wish to challenge PK.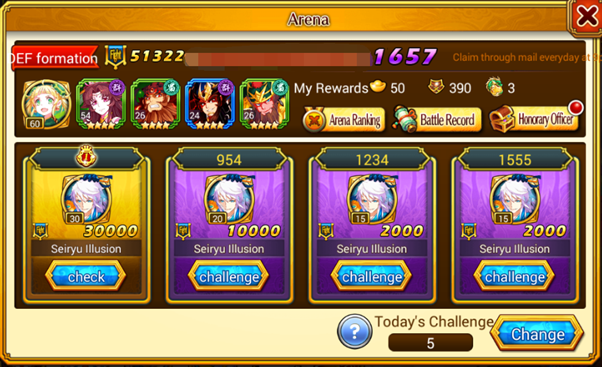 Choose the list and you can see Veterans in different worlds.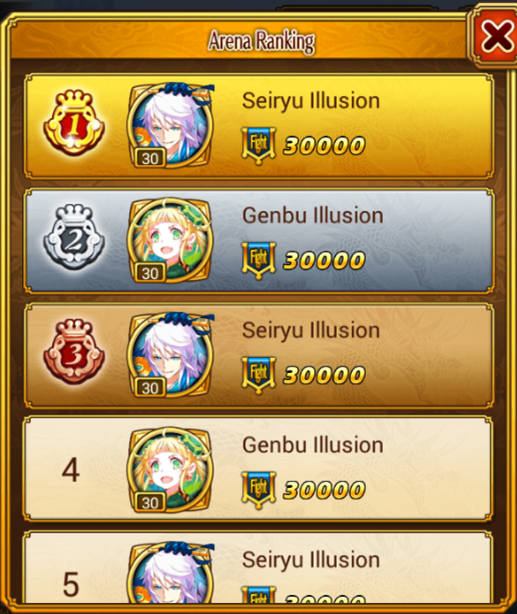 Sometime formation may affect result, plan your formation, who know you can defeat power opponent with your changes.
Choose 'alignment' to set whether is defend or attack
Martial art are ideal for fast, beware of the lucky rate, lucky rate is the key of affect the attempts sequence, High lucky rate will get more advantages in arena.
Every Hero got their own lucky rate; please choose wisely when you align your hero in the formation.