One player is always lonely, if you are pro, you must join the guild in order to allow worshipped by people, lead your minions to create new rules in the Chaos; or if you are a newbie, it is even important for you to join the guild, earns your name in the flow. We got outlet in guild that gives promotion for weapons and the discount are even better than marketplace. Guild got money tree that scattered coins, lots of handsome and beauty can be whisper, simply earn your honour by following the veteran, that's the point.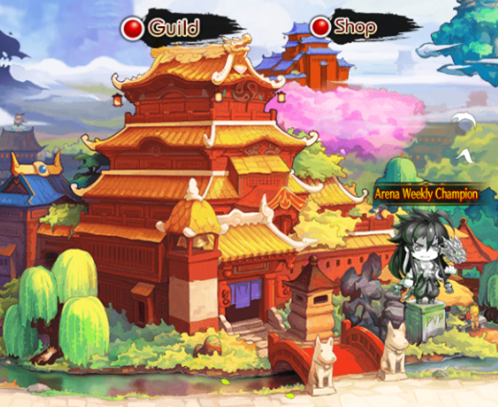 Just login and choose a power guild to join, those who imagine to be a leader just click the bottom left guild open button and use your super fantastic, maniac, crazy talent to give a name to lure the gentlemen to join your team, be fast or you will get assign to unknown team!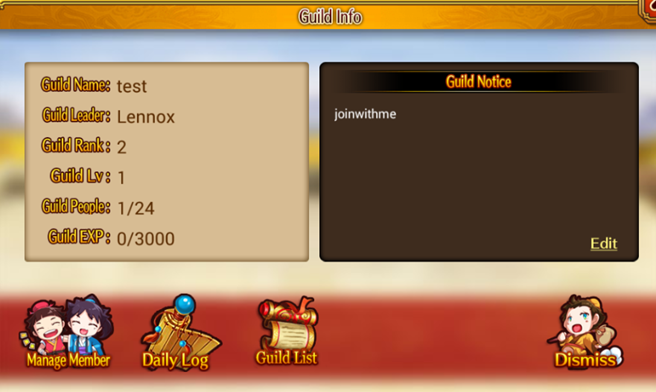 Those who want to be leader, you still need to show some 'sincere' to our system, don't assume it is free and you will become an illegal corporate.
After a while of mambo jumbo story, we are manage to be an official member, once enter please click the cauldron! , once enter please click the cauldron! , once enter please click the cauldron! Important things must repeat 3 times, otherwise you may get kick out by leaders with absent excuse.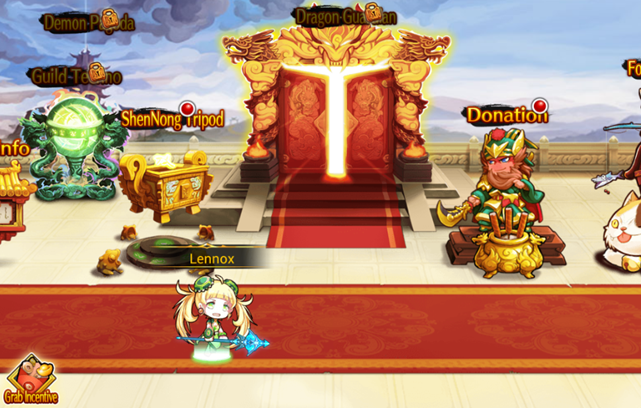 Blessing will give EXP, guild EXP, army feed and etc. Corresponding item will give bonus Aura; Aura will accumulate for increase ShenNong Cauldron to get better reward. Now you should understand the meanings of click the cauldron first upon enter.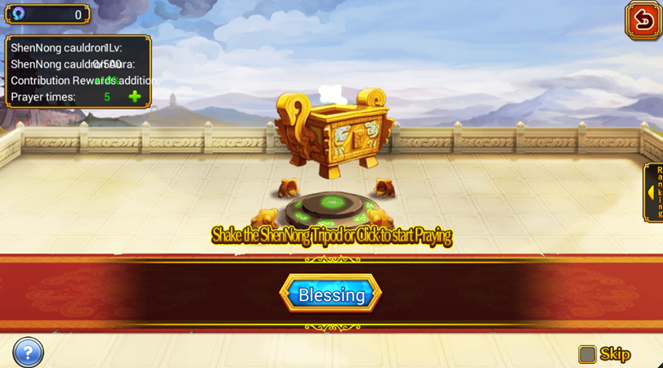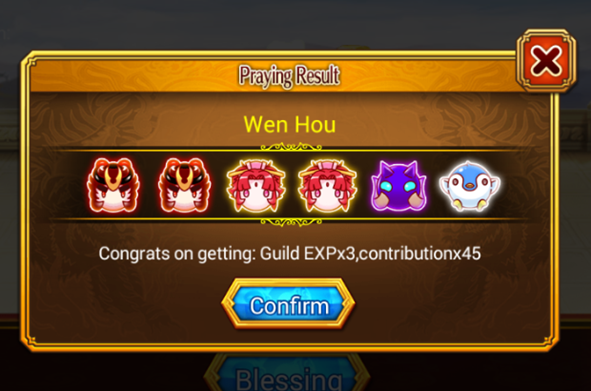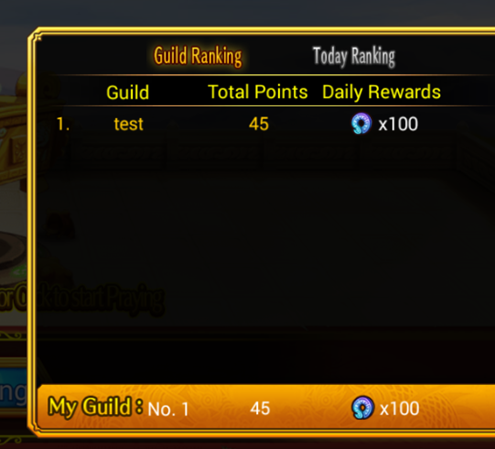 Sometimes, there are celebrity item have to be grab due to the limitation of quantity, except early login and refresh, now is time to talk about 4G & Wifi quality of three operators.
As conclusion, unite makes power, a heathy growth for a guild need effort from every single members, maintain enormous vogue, upgrade faster, members increase, all benefit will be arrive faster and wins your beautiful live will never be a dream. Lots of game mode similar like guild war will be launch soon, so warlords please buck up and prepare for war from now on.