Hail my dear friends, today let us introduce《Ryu Dynasty》ranking board, wish to ask you guys, is the beauty of ranking board brings you joy during childhood? Or it is just a crap that brings you only painful..?

Anyway, I would sincerely tell you, 《Ryu Dynasty》ranking board, has no crap, no pain at all~

Here only got stuff, rewards, and the most important, Joy~
At first, let's look into the main page; click the billboard icon, you will get direct to ranking board page.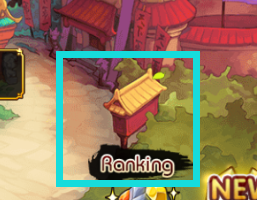 In the ranking page, you may find many veteran players active in every ways to hit the ranking; this may help us to realize our difference and you will buck up.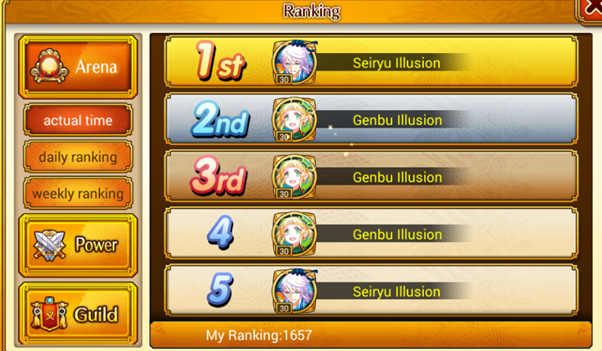 If you are one of Pros then you may easily monitor your opponents' movement, and plan your next steps to concrete your status.