《MAIN QUEST》
Main Quest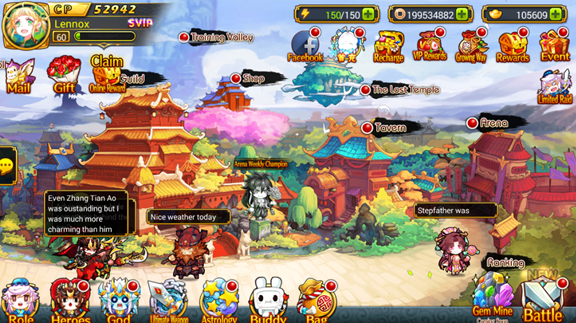 Let's enter the battle and check out how to fight.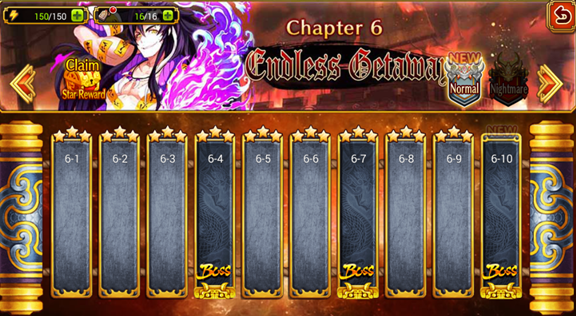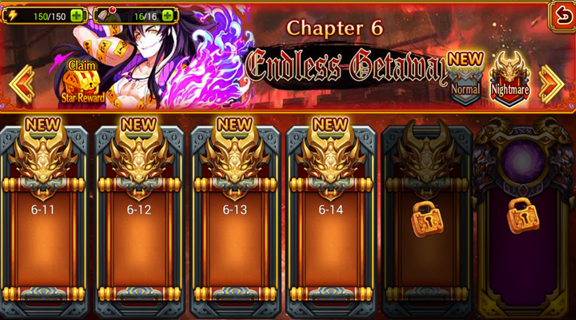 There is always a nightmare stage waiting for you, when you perfect cleared each chapter with three stars, excluding chapter 1. If you get another three stars perfect stage cleared, it will activate a secret stage.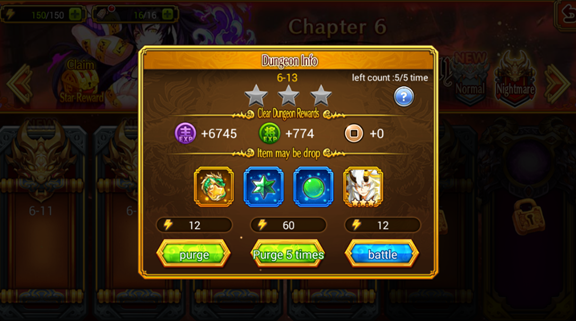 Tap the stage to check the dropping details, after three stars perfect stage cleared, players can sweep the stage to skip the battle and receive the rewards.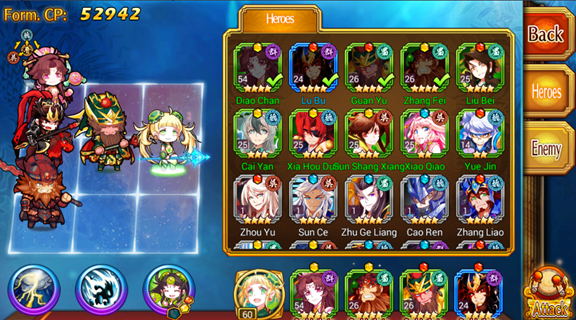 This is the interface of battle preparation, players can choose freely of sending which heroes to fight, and the formation. Players can send 4 heroes after cleared normal battle 4-5. At the lower left, players will see the current equip God skills, click on that can open the interface of skill setting. When the heroes which into battle fulfil the requirements, main character transformation will be activated, it will bring benefits in battle. Sometimes there will be clash between heroes and main character transformation, and it is depends on the judgment of players.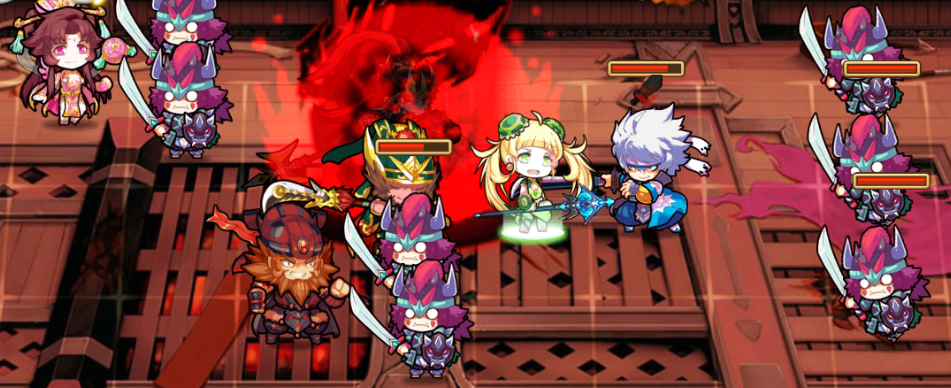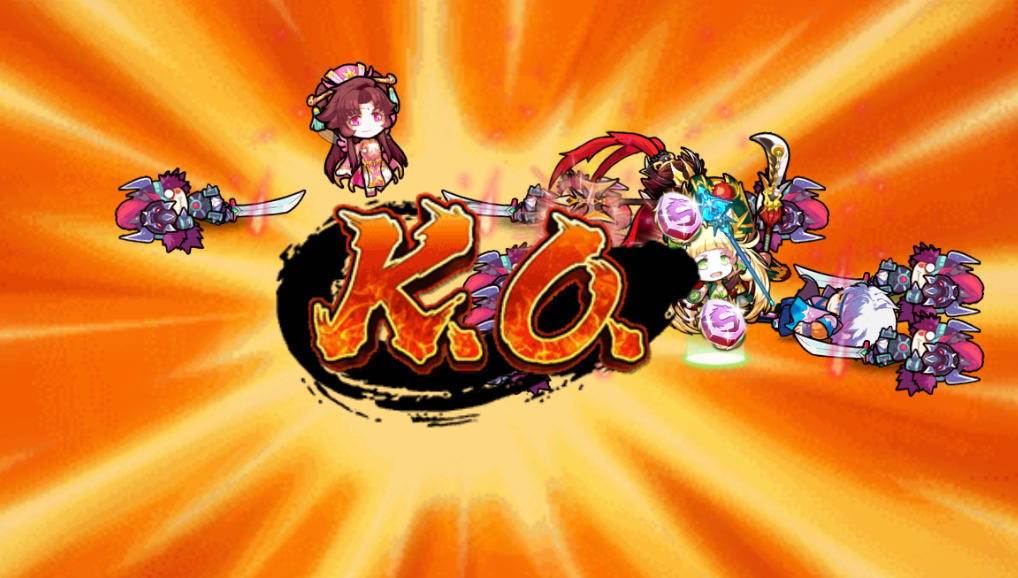 Blood volume of main character, pause button, mode choosing, stats continence, and others will be shown on upper left after entered battlefield. God skills will be shown at lower left, when the anger bar is full, main character can activate transformation, and attention that each God skills can be used in one battle only. Conditions of gem skills and heroes will be shown at lower right from left to right. When the pneumatic trough is full, will randomly produce one of the four gems assist to help the heroes release skills and heirloom. Rainbow gem is an universal gem, it can be used by any heroes. While manual controlling, use right skills at right timing could achieve the effect of weak defeat strong. Blood bar of BOSS will be shown at upper right of screen, moreover, some big BOSS have several blood bars, correct team members and skills using will bring victory to you.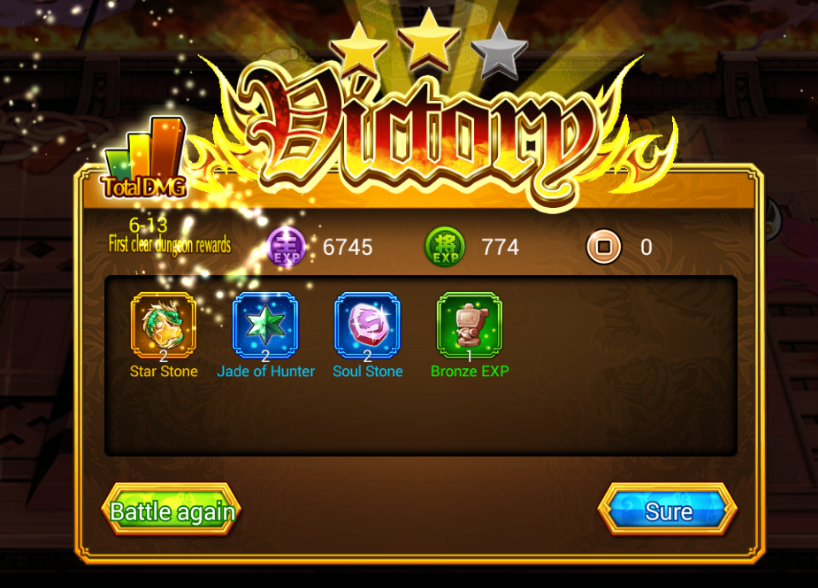 Items drop when players won, players would get main character and heroes Exp, forage, and others.