《BLACKSMITH》
Blacksmith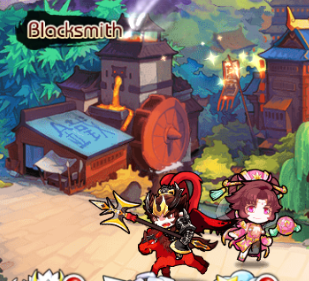 Blacksmith is the representative of the top science & technology in our world.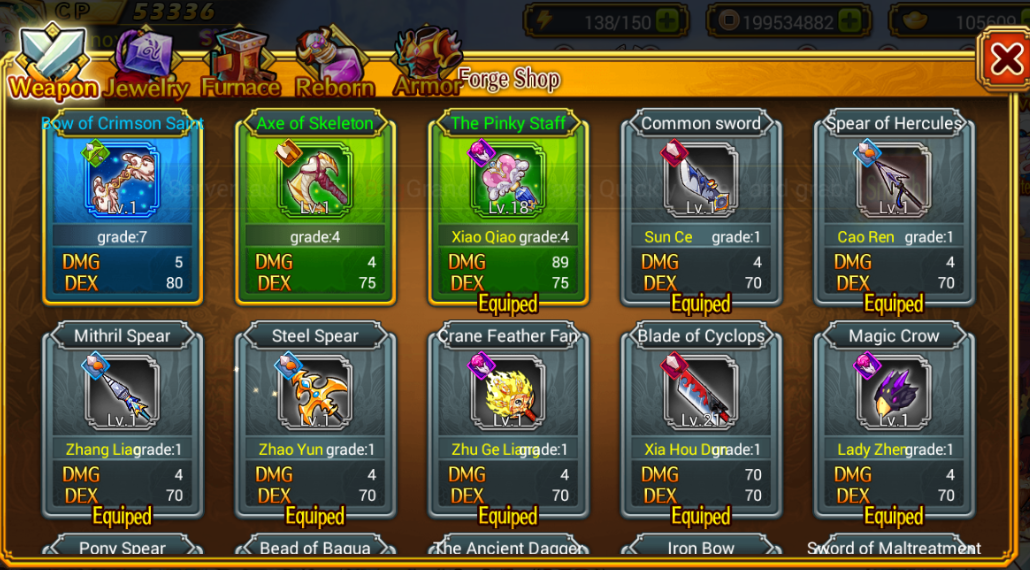 First of all, we will see the current owning weapons and treasure lists when entered Blacksmith. Those weapons with "equipping" mean it is being used by either one heroes.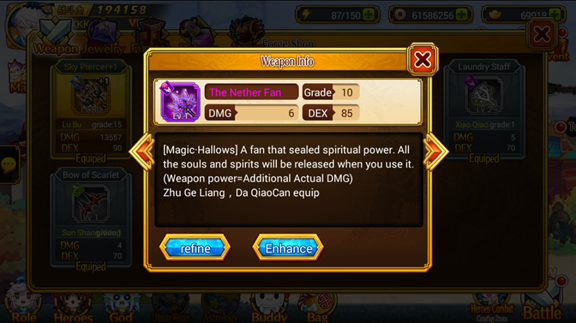 After tapping weapons, other than showing weapon details, there's other two choices- craft and enhance.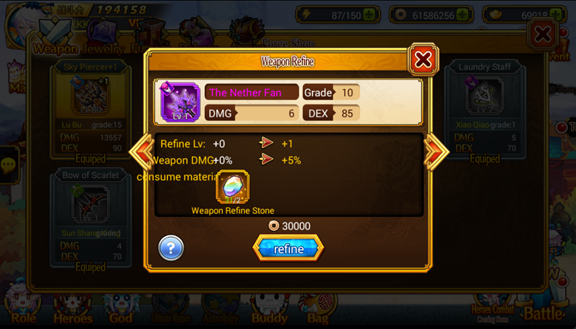 If owning enough weapon refine stone, we can enhance the power of weapon according to percentage.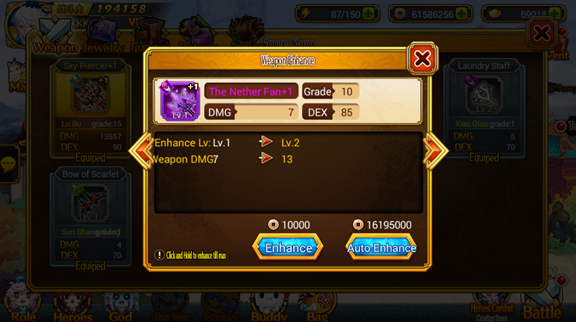 Choosing enhance can upgrade the Lvl of current weapon, one-click enhance can upgrade the new weapon to highest Lvl in a moment, but of course, you need to have enough coins.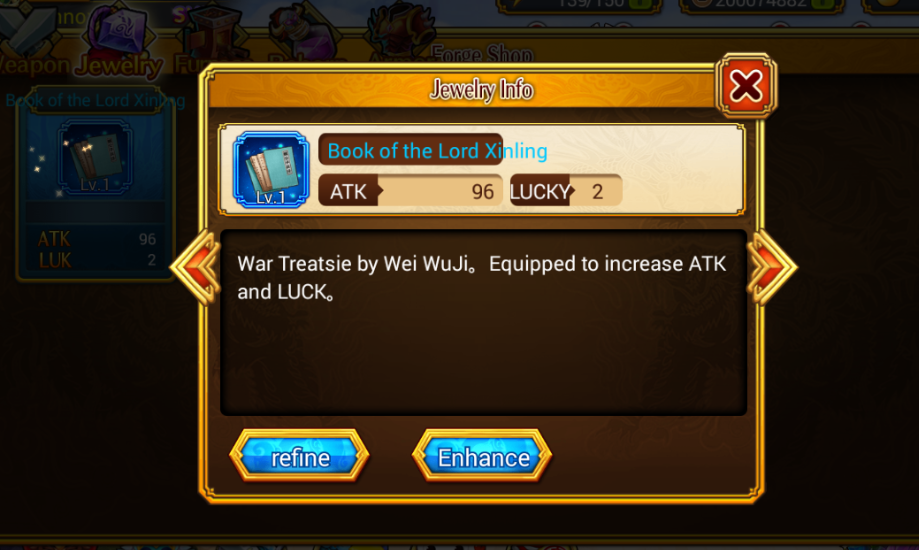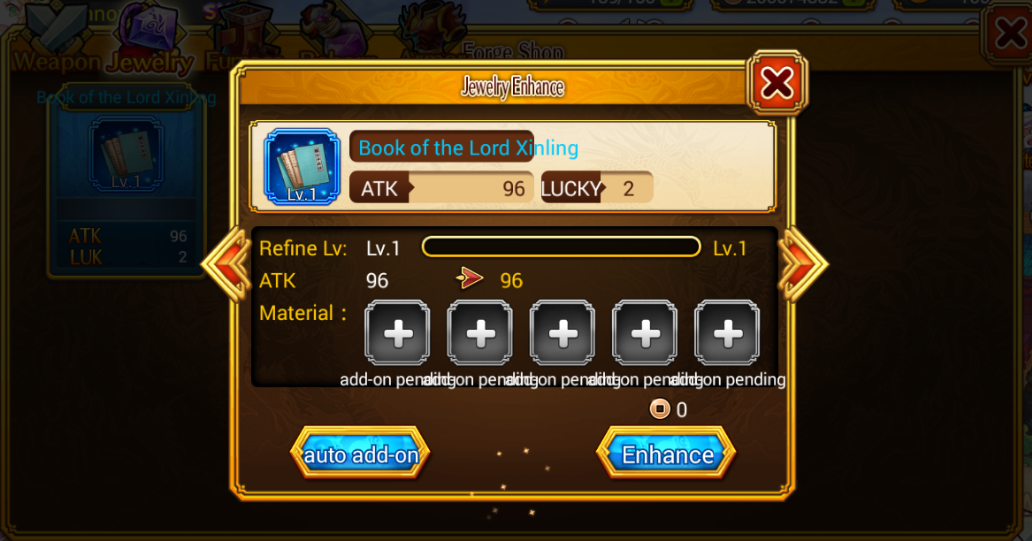 Treasure is same as weapon, can be refined and upgraded, the only difference is the materials of enhancing.
Now, let's talk about furnace. This is also a crucial function at the late stage of game. During game playing, there must be some remaining useless source, and it usually have less function to main character. So that, let's make them into the source that could bring enhancement on CP.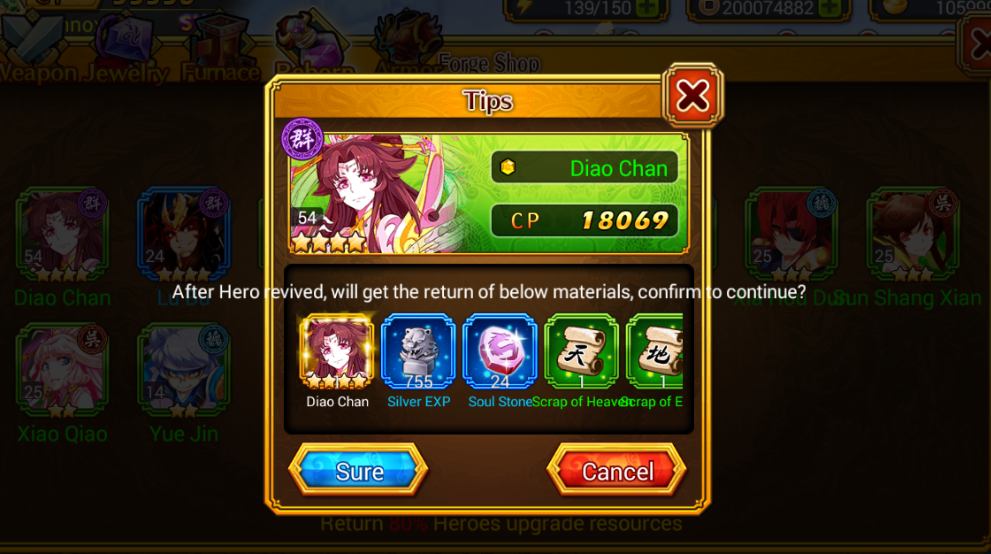 First is the token salvage, when we receive same extra heroes, it will turn into token automatically. The function of token is rich, it can advance or evolve the heroes and enhance your CP. It is unavoidable to get the unrequired token, but don't worry about that, we can salvage the token into soul and go to shop to buy the sources we need. If you have European descent, can get the rare item for evolving, Tiger Talisman.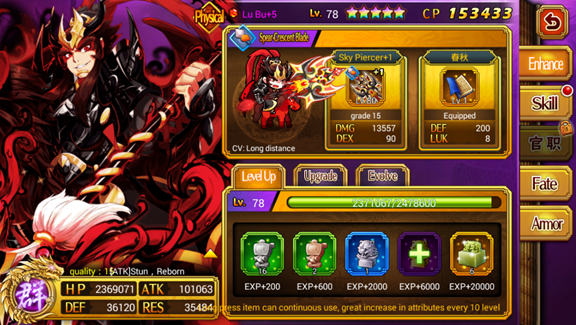 (This is only a sample, it would be slightly different with game data.)
At the late stage of game, when the heroes are at the awaken stage the demand of Tiger Talisman is big. Tiger Talisman doesn't have stable source to gain temporarily. Every one-click token salvage will bring surprise to players.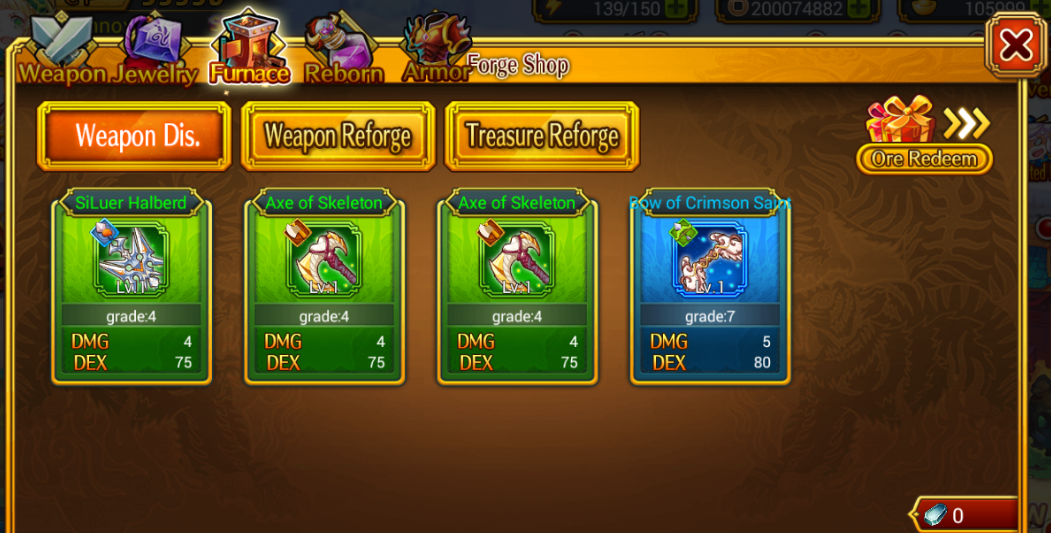 Let's check out the weapon salvage. It is the same nature with token. When players get the useless weapon or unable using weapon, you can salvage them in the furnace of Blacksmith.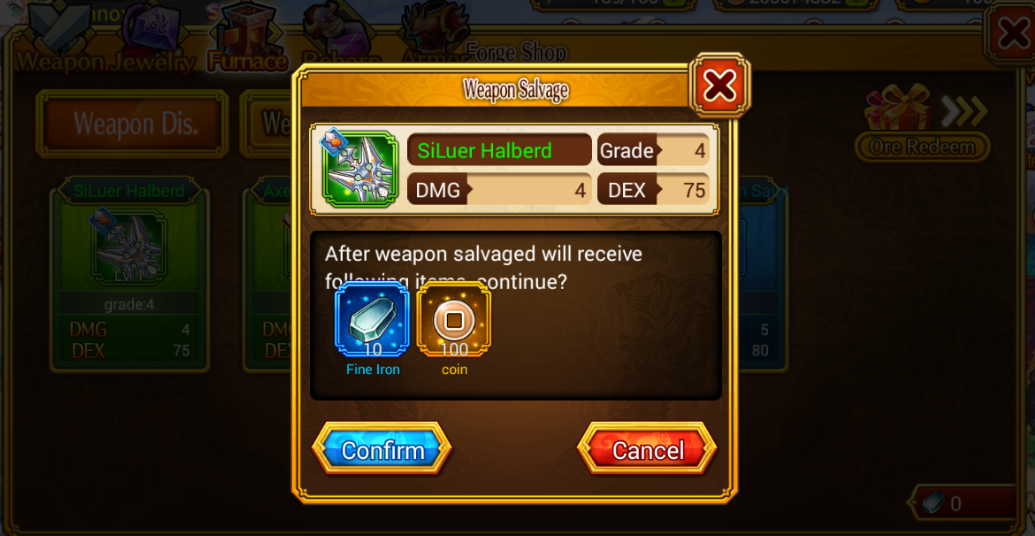 After salvaged, player will get great amount of alloy and coins. We can't live without coins, it's our necessity. By the way, alloy is also as important as coins.
Picture show that the armoury which can be entered from the interface of shop and main hall. Alloy can be used to exchange any kind of purple or even orange weapon shards, moreover, it could even get to change refine stone of weapon or treasure. Due to the exclusive orange or purple weapon of heroes is hardly to get, player can exchange with the free sources of the game. The quality would worse than the same type of weapon, however, the price is higher and fixed item won't refresh randomly. Player can just directly get a weapon in hand and build up the superior condition. Try thinking that the other players can only save money and stare at the weapon, but you, brilliant player, have become shiner than others without spending any.

Weapon or treasure will disappear after salvaged, then is there any way to keep the weapon or treasure and only restore to the initial stage? Yes, it has. And the sources that use to enhance it will 100% return to players, you only need to spend a little ingots.

We believe that players who love to collect will not be stingy, in other words, it will return 100% of sources. Players can still use it to enhance other weapons or treasures. Doesn't it a happy deal during this replace rapidly era?