《God System》

God will be unlocked after you have passed through Chapter 1 normal stages, which is one of the features that can enhance the role.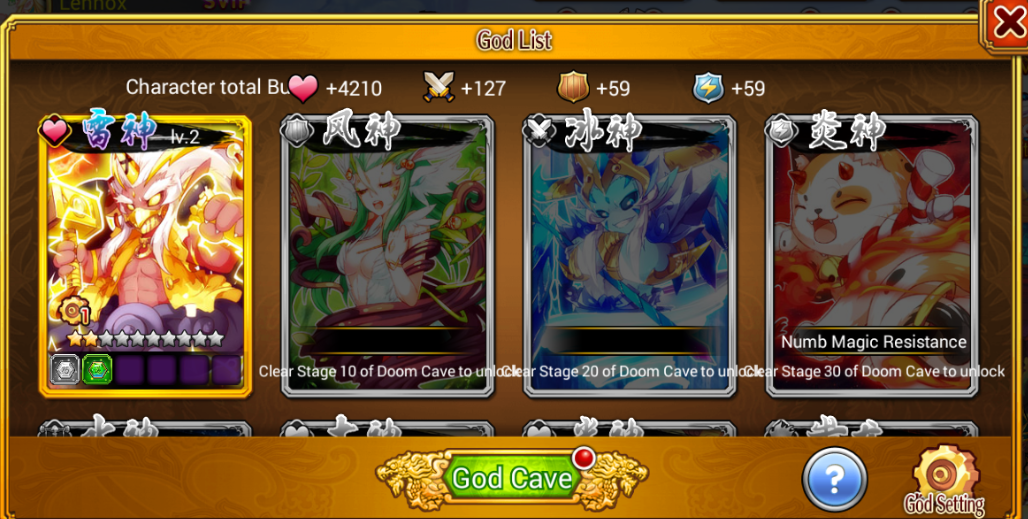 Look into the God list; we can see the information such as the current activated Gods, what extra attributes that these Gods give to main role, the types of God, the requirement to unlock the remaining Gods and other information.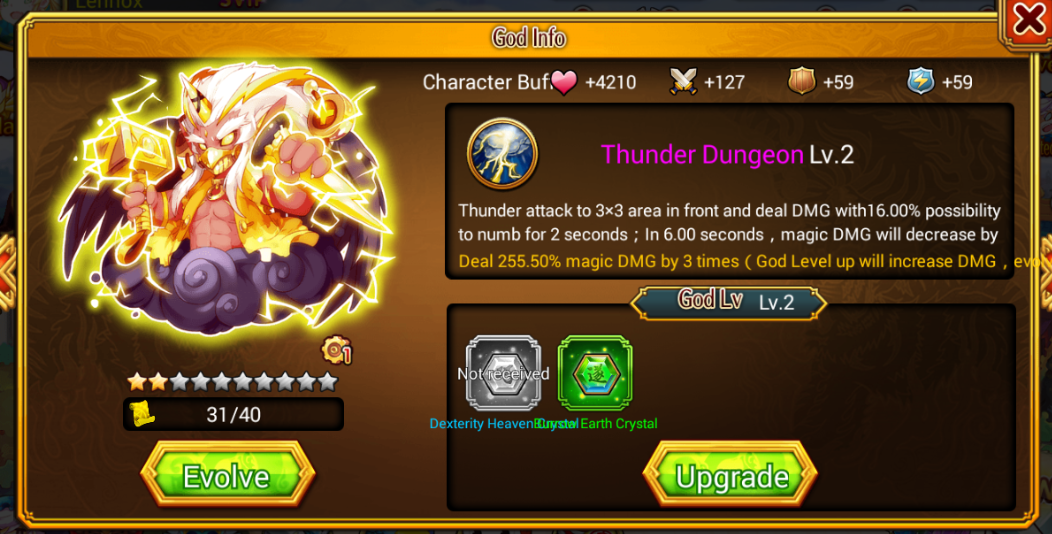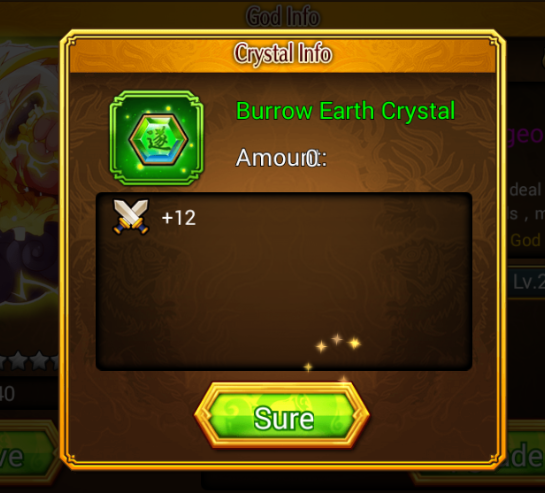 Equipment requires crystallization which can be used to enhance the Gods.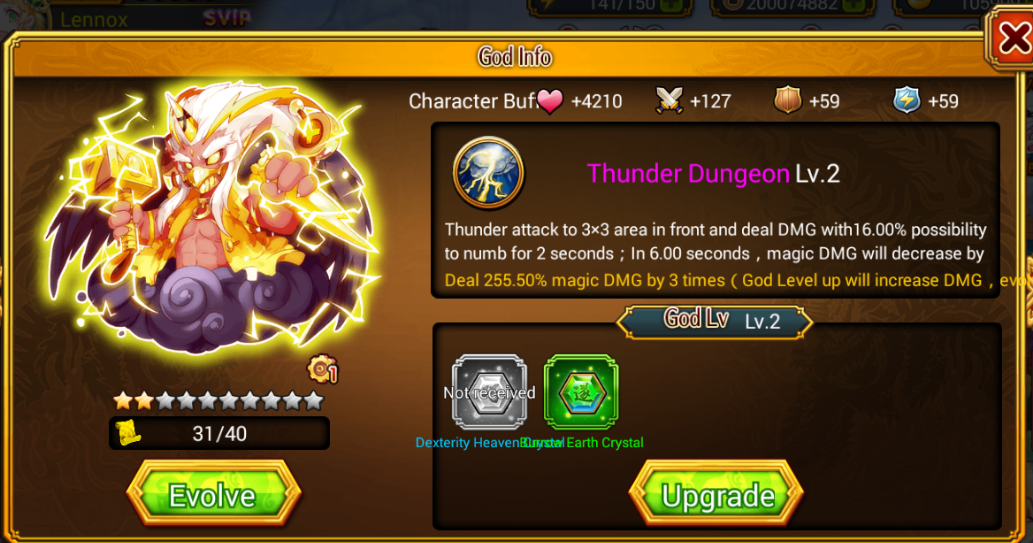 When all required crystals are gathered, it can be used to enhance the Gods' skills level. Crystals can be obtained from battle, or combined the lower rank crystals into higher rank crystal, or purchased from the shop after refreshed.
Different types of God can be evolved through collecting either Bond of light or bond of darkness to increase great amount of God's attributes effect. These bonds can be gained through Nightmare Battle, or might appear in the shop.

Click on the God settings, we can select the order of activated Gods for main role so that can release the corresponding Gods' skills in the battle.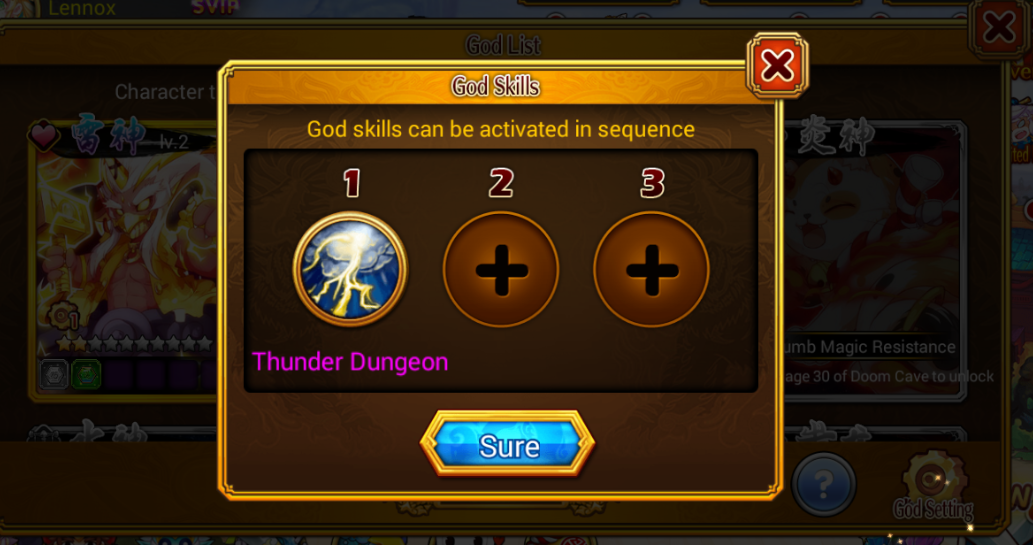 Click on the current default settings God icon to re-allocate the sequence. Save it after allocation so to use it in battle.
Click to enter God cave and you'll see the Ritual interface. You can carry out rituals when you have sufficient forage and coins. It is divided into two ways, although with same consumption, but will produce different effects. Immortal ritual will increase a fixed 150 Aura while Doom ritual is riskier as you might get more Aura (which is good) or lesser Aura (which is regrettable). So you have to select carefully. You can choose to carry out single ritual by unticking the 10 times ritual choice. When Aura progress is reached full, the current hero ritual will be upgraded. When it reached a certain level, it will unlock a stronger new God in next stage.
Click on the BUFF on the left side will pop up a window that will give you detailed information on how much attribute have been gained through the God ritual.

God emissary is a symbol of honor, as the player to be the fastest speed reaching the evolution requirement will be known to everyone.

Besides Thunder God that is activated as default by the system in the current version, other Gods are required by the main role yourself to reach the unlock requirements through unremitting efforts. All the best!